November 15, 2020
I'm struck at the perfect timing of this election, for the grand fraud to fail.  Just one example, in Detroit, early in the morning after Election Day, is perfectly portrayed in the chart for the incident and astrocartography.  We the People cannot allow this fraud to stand.  We must pray for our nation, and do our part!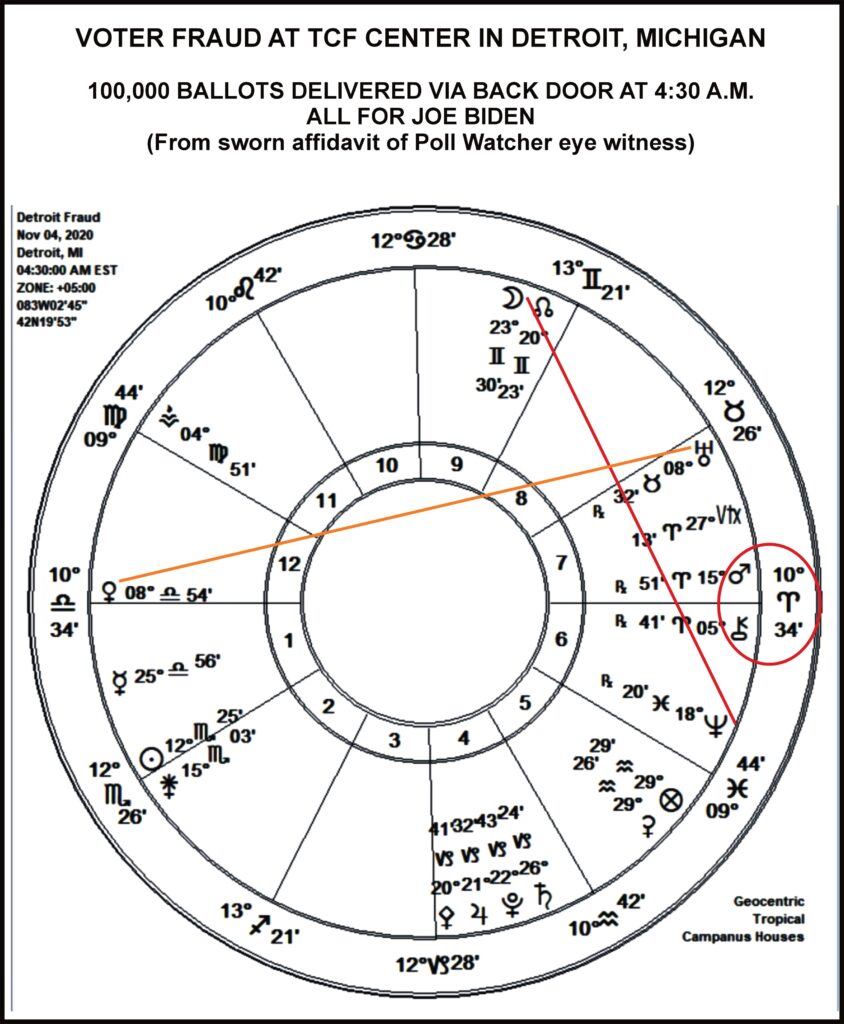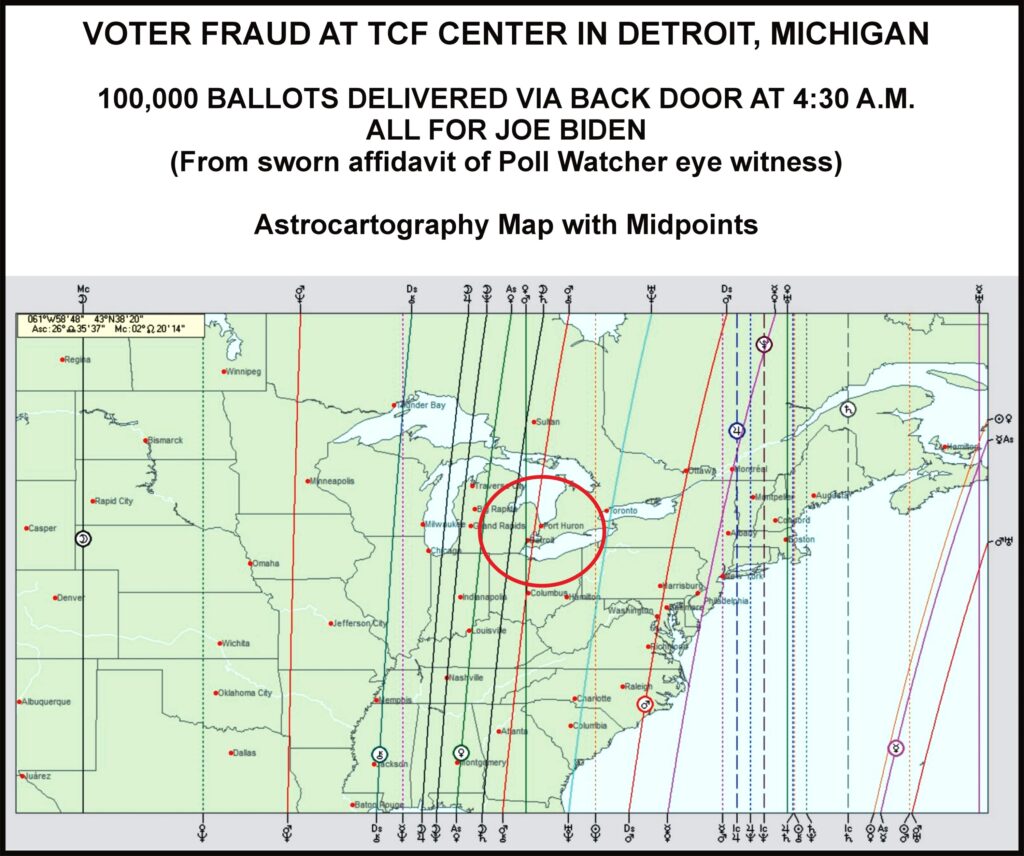 November 9, 2020
While extensive voter count fraud is being exposed, the mass media has foolishly called the election for Joe Biden.  Here are the blackbox graphs for the two candidates looking forward to Inauguration Day on January 20, 2021.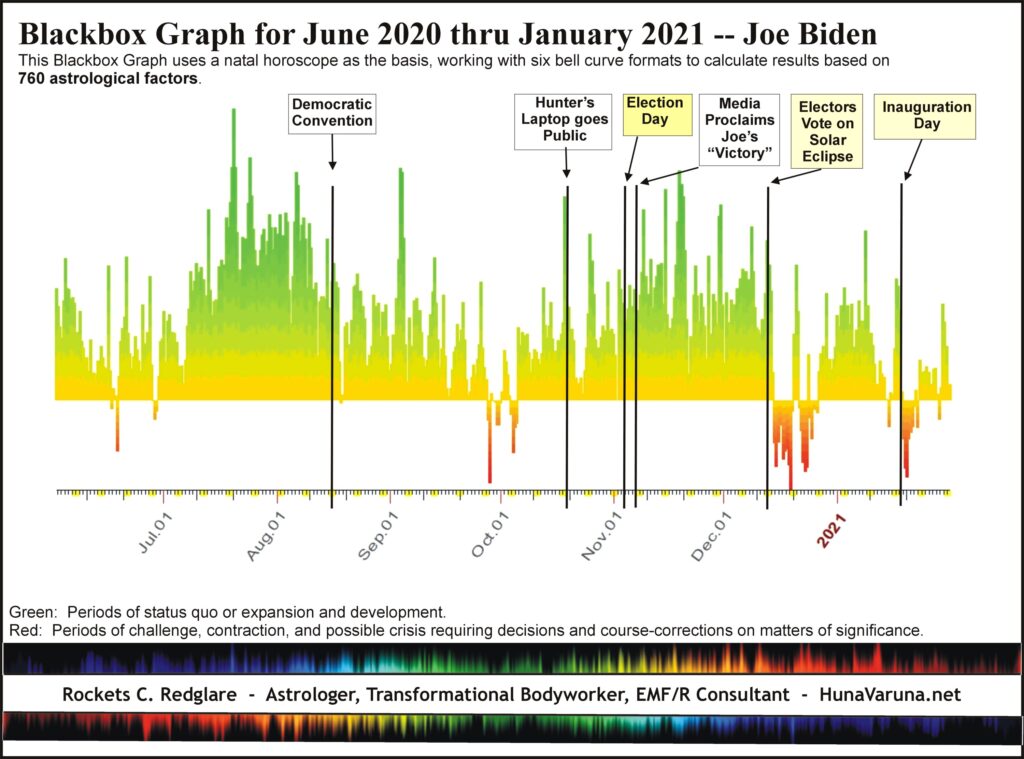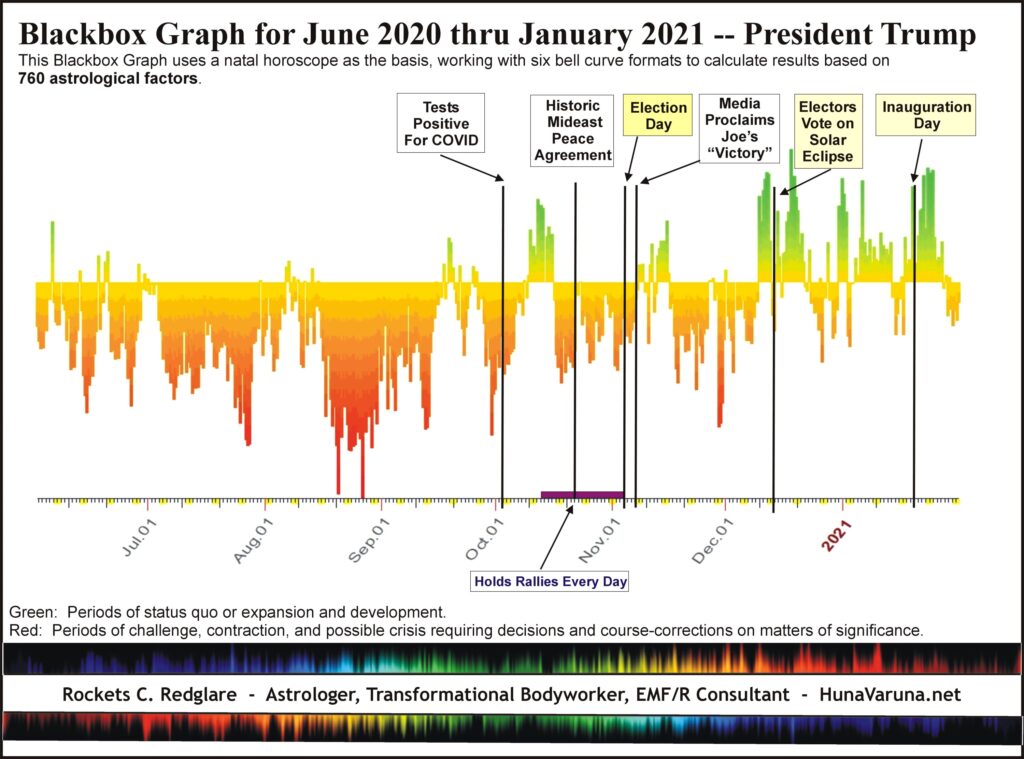 And let's all be well prepared for disruptions and stresses through January.  Each one of us is called to take heart, strengthen spine, engage, and create anew!