Life energies associated with the stress of Saturn in Sagittarius' closing square with Neptune and Chiron in Pisces during 2015 and 2016 include problems of extreme disconnection and misunderstandings among people via class and ideological divisions.  This also relates to foot troubles among us.
The plight of the 'underdogs' of society — the downtrodden, invisible, impoverished masses  — becomes acute and demands attention to where it can no longer be controlled or kept hidden from sight and easily ignored, under the pressures of this square.   Wages are abysmal for a growing underclass, treatment of animals has become unconscionable, the toll of usury is draining resourcefulness and free enterprise in favor of 'financial services', governmental agencies, insurance industries, and speedy real estate flipping schemes (which are out on a limb of the Tree of Life with the closing Jupiter-Saturn square, due to superficial foundations).  We have entire industries now that parasite off of the labors of the people, rather than contributing real productivity for the good of all.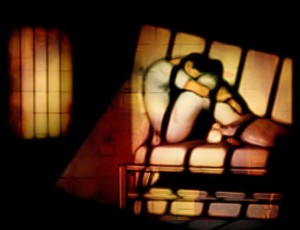 I needn't recite here the appalling statistics of America's homeless and unemployed (fudgy numbers anyway).  The growing prison population and increasing privatization of prisons for profit is, at worst, little more than rapidly developing industrial slave labor.
The call for reform is growing louder from those who are passionate for healing change as Saturn and Neptune square-off.  Cities and states are experimenting with programs to aid those who have fallen into addiction and petty crime rather than repeatedly incarcerating them.  Real consequences of, and motivations for the 'War on Drugs' are coming to light. Some are looking at the incarceration experience to bring more humanity into corrections, and cure racial disparities, such as at New York's Rikers Island.  The commercialization and corruption of the justice system and bail bonding are being called into the light of public scrutiny.  The last most recent Saturn-Neptune closing square occurred during 1979-80 at 17-21° Virgo-Sagittarius.  The infamous, gruesome Prison Riot at the New Mexico Penitentiary occurred on February 2, 1980, and exemplified the mistreatment, degeneration, desperation, and insanity that is the darkest shadow of humanity's social aberrations and negations with Saturn-Neptune.
Our ways of dealing with the homeless, disenfranchised, institutionalized, confused, elderly, and unhealthy are coming up to be addressed.  The more we ignore this problem, the more it will demand attention.  Our compassion, values, and positive involvement need to better engage.   Social disconnection, nonaccountability, inattentiveness or irresponsibility need to be purged NOW.  I acknowledge that good can be done via every open heart.  Yet, looking to a divided and dysfunctional 'government' for needed action, can be the very evasion and avoidance of dealing with reality OURSELVES that is exacerbating these problems in the first place.
Saturn will also purge draining dependencies and non-present deadbeats that can no longer be sustained — their toll will become critical.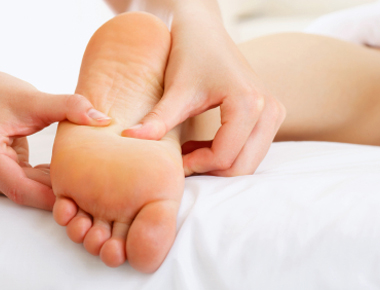 A correlation in the human body with this aspect of Saturn-Neptune social issues is our feet.  Sometimes referred to as 'dogs' (in the military), our feet are often the underdogs of our conscious awareness.  They bear us and serve us in ways we are rarely aware of, until we injure them.  We take them for granted and often give them little attention and care.  Yet they support our whole lives, our mobility, work as receptors, and house the flow of our deepest intuitions, understandings, and soul (sole) passion.  Every organ of the body can be accessed and ministered to through the feet.  They are humble yet vital.
The Saturn-Neptune square creates doubt, fears, and confusions about 'where we stand' in relation to the whole of society, and uncertainty about 'next steps'.  Adjustments, releases, and updates need to be made in our perspective and standing.  Take especially good care of your feet through 2017.  If you have a foot problem come up, take time to get the important message your body is conveying.  Working and strengthening your feet also helps, at any age.
And let's put away divisions among us, political parties, and fruitless strivings and choose unity instead.  Let's stand together and create overdue changes to include and redeem the poor, invisible, devalued, and discarded masses who uphold the very underpinnings of everyone's wellbeing.