February 19, 2017
Venus is now reaching her 'climax' of expression and fullness in early Aries, as her cycle peaks that started on June 6, 2016 at 17° Gemini.   The beauteous Evening Star is now at about the same point in the sky she was at in mid-August 2016 (11º high in the WNW at 30 minutes after sunset).
With our heart and spirit senses, we can see and sense her aura all around, as her presence gently asserts in fullness of expression! Softness in the clouds, warmth in the weather, grace and beauty among us and throughout Nature, pleasure, HAPPINESS, contentment, and True Love are her generous gifts.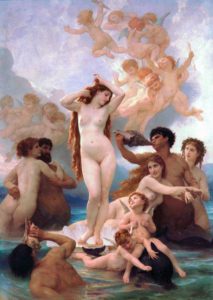 Generally speaking, financial flows should be working well among us (though every individual path is unique!) as we reach peak-future-vision on our personal financial matters — just before her energies down-shift and internalize for review, reconsideration, and re-working from March 4 to mid-April, to consolidate our position.
Each of us will experience her transitions in our lives, associated with finances, personal values, precious things, beauty, grace, happiness, and the healing, gentle, liberating Light of Love — personally, and with us as-a-whole!
 On March 2, Venus' eastward motion stops in our view (stationary retrograde). On March 4, Venus starts to move retrograde (East to West) and her solar elongation reduces more rapidly with each passing day (she is moving down toward the horizon from our view) by mid-March, falling from 10º high at 30 minutes after sunset on March 8th to just 4º high on March 13th – a fall of 1º.2 per day. Mid-Northern latitudes see a steep drop after the first week of March, falling at a rate of about 1º.3 per day through to mid-March.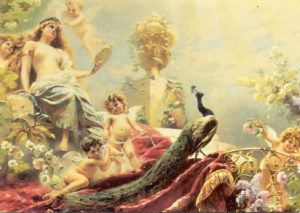 On March 10th, Venus returns to the same relative spot above the local horizon where she was in early August of 2016 (8º high in the WNW at 30 minutes after sunset). She then gradually becomes invisible as she speeds to her inferior conjunction with the Sun March 25 at 5° Aries, when she passes between Earth and Sun which initiates her new cycle.The period from March 4 to 25 marks the ending of the old cycle that began in June 2016. It is natural, then to review our Venusian affairs from then til now, as we gain a clear-eyed objectivity when she turns retro.  We can step back more easily and assess how we are doing and what changes we need to make to achieve our goals.  Relationships from the past may re-surface at this time, and we may be drawn to review what has given us pleasure and inspiration before.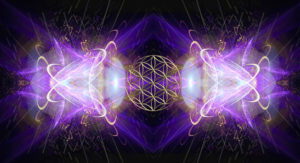 After inferior conjunction on March 25 (when solutions begin to present to any related problems we are having, and next steps begin to be clarified) Venus begins to appear as the Morning Star, and herald the new day before Sunrise, through to November 2017. The inferior conjunction (March 25) marks the planting of the new seed of Venus endeavors in passionate, initiating, fervent Aries.  This new cycle will then peak at her superior conjunction with the Sun at 19° Capricorn, on January 9, 2018.
Book an astro counseling session to find out more specifically how Venus' passages activate your personal birth chart, sky map.  Then you can see how they correlate with your life experiences and developments in Venusian affairs for better conscious cooperation with her blessings in your decisions and creations!