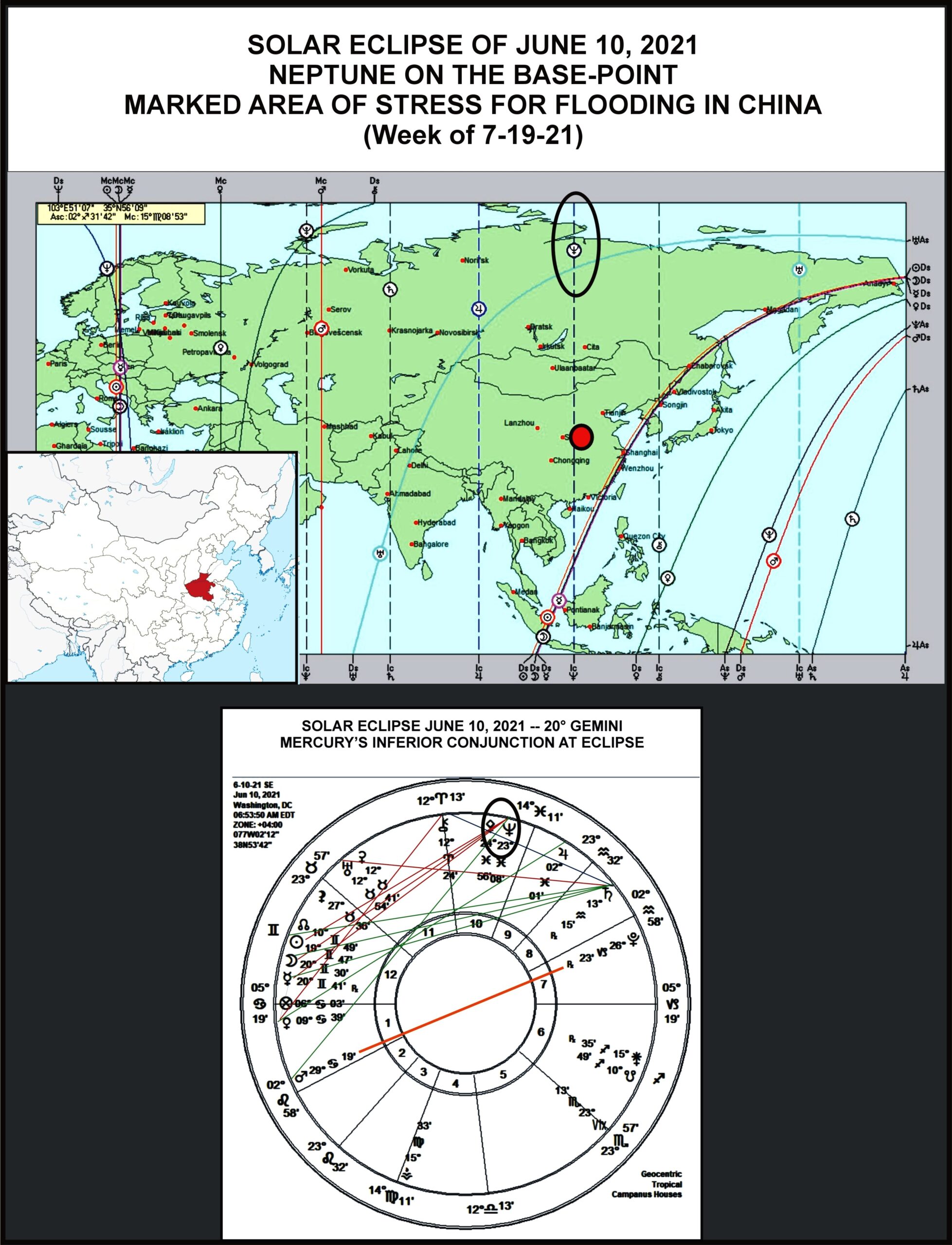 April 7, 2021
TODAY, MARS IS PASSING THROUGH THE DEGREE OF THE ANNULAR SOLAR ECLIPSE coming up on June 10, 2021.
This is a potent time to observe what is beginning to manifest in Gemini matters: information flow and communications, air quality, circulation and commuting, commerce, mental health, birds and insects, and the cleansing of propaganda and mental addiction spells among our people.
We note that Mars is in square to Neptune, so be aware and discerning with new info for quality, truth and reality. Otherwise, we are drawn into mental, physical, psychic and spiritual DRAIN. It's not a time to waste attention on meaningless distractions.
This Eclipse initiates the NEW MEDIA, and is a potent counterpoint to the Election Fraud that contaminated politics, minds, and our national mental health starting with the eclipse set in June-July 2020, deepened and darkened by our last eclipse set in November-December 2020 which took us down into the nadir of darkness of humanity's world soul.
The November-December 2020 eclipses with their South Node penetration into spiritual darkness, increased evolutionary pressures; challenging us with growing threats and fears of repression of our freedom of speech, expression, and movement; pressured us via commerce and censorship into poor decision making and toward a dark totalitarianism, and proliferation of fears and disinformation about supply; enabled rampant unaccountability, and fueled terrors about health and access to needed care, as Americans move into the deep purging and transformational survival pressures of our eminent Pluto Return.
TRUTH IS THE HEALER. We must use our INDIGENOUS POWERS to be change agents who are deeply committed to Love-Based Reality and the accountability and self-less investments that freedom, justice, and quality life, REQUIRE.